Customized Corporate Program
Enroll Now
Want a Customized Management Program for your firm ?
Customized Programs For Corporates
Our Customized Programs can be tailored to suit On-Site or On-Campus requirements. It enables employees and entrepreneurs to polish and strengthen their skills, widen their perspective and effectively address business challenges. We work closely with the organization to design a cohesive Customized executive education program, which addresses the organization's unique goals and challenges. Our program ensures executives receive the management expertise to sustain a competitive edge and achieve profitable growth. Our programs offer real-time experiences in order to optimize learning, teaching and discussion allowing participants to apply this knowledge in an actual work-setting. This knowledge can be gained only through experience, not through books. Our faculty, trained at Harvard, IIM and ITP-Europe, are highly qualified, with 60% of them bringing 20 plus years of industry experience. The experience and talent of our faculty combine to create world-class teaching excellence. Apart from this, the executive education at WeSchool offers premium facilities like the Management Development Center, Corporate Library, Corporate Training Programs in Bangalore, Mentorship Program and the Welingkar Research Center. These facilities prove to be an added advantage in our program structure. The faculty and facility therefore provide an unmatched educational setting. The result is top-level educational programs and cutting-edge research that extend the frontiers of business knowledge which individual trainers are unable to provide.
Faculty trained at Harvard, IIM and ITP- Europe. 60% have 20 plus years industry experience.
Executive Education partners with global giants like Infosys, Dell, RBEI, EY, Titan Bicon Mc Donalds and Addeco and other clients managed by an exclusive MDC team.
Flagship programs like Business Design, E- Business and Entreprenuership cell ventures winning accolades nationally.
International University academic tie-ups, partnership and student exchange programs.
On-Site or On-Campus Programs
Competency-based curriculum
Interactive Learning Environment
Real-time experiences through live projects
In the short duration format, the Customised Program will be conducted for a minimum of 2 days and can extend up to a maximum of 14 days.
The mid-duration Customised Program will be conducted for a minimum period of 4 weeks can extend up to 12 weeks.
Based on the executive's convenience, the long duration Customised Program will be held for a minimum of 6 months and can last for about 12 months.
The minimum batch size of the Customised Program is minimum 15 participants to a maximum of 50 participants.
At We School we believe that location shouldn't be a constraint for a participant to pursue the Customised Program. Hence, our adept faculty can conduct the course at the client's location at any given time. The program will also be conducted at the campus as per the participant's convenience.
Residential/Non Residential
The minimum batch size of the Customised Program is minimum 15 participants to a maximum of 50 participants.The philosophy at We School is 'Back to School'. Hence, we provide residential as well non-residential accommodation for all the participants of the Customised Program. The residential accommodation will be at the We School hostel, whereas the non-residential accommodation will be at a 4-star hotel in the vicinity of the campus.
Having been associated for over a decade, WeSchool is a strong and preferred education partner to us, owing to your emphasis on process excellence, experience faculty and single minded focus on grooming effective leaders. We look forward to continue collaborating with WeSchool as a trusted educational partner to McDonalds India (West and South).
GM- People Resources (HR and Training), McDonalds India (West and South)| Hardcastle Restaurants Pvt.Ltd
This is in reference to the current Management Development Program being conducted at Welingkar for our employees. We have attended the convocation ceremony of the 11th batch of MDP, held on 9th April, 2016. I would like to appreciate the efforts of you and your team for making this event successful. We are thankful to you for your association with us and for educational support. The contribution of Welingkar has made a great impact in the professional and personal lives of our employees. We thank you for this whole-hearted support and involvement in our journey and we look forward for similar support for our future batches.
Chief of Manufacturing and Operations Automotive Design, Mahindra & Mahindra Ltd.
Prof. Dr. Uday Salunkhe
Group Director, WeSchool Eisenhower Fellow
Dr. Anil Rao Paila​
Senior Dean & Director, Bangalore
Prof. Dr. Madhavi Lokhande
Dean – Bengaluru Campus
Prof. Dr. Madhavi Lokhande
Dean – Bengaluru Campus
Prof. Dr. V. H. Iyer
Dean – MDC
Prof. A K Narasimha Prasad
Head, MDC- Executive Education
Prof. Dr. Savitri Kulkarni
Associate Dean – MDC
Prof. V. Mohan Chandra
Dean- Business Design
Prof. Dr. S T Gondhalekar
Dean – Operations
Prof. Prakash Unakal
Senior Associate Dean- Business Design and Innovation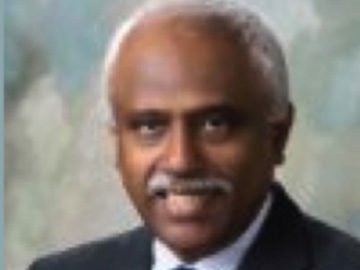 Prof. Vijayan Pankajakshan
Dean – HR Academics and Research & Industry Interface WeSchool, Mumbai
Prof. Dr. Anil M Naik
Professor Emritus- Welingkar Research Centre
Dr. Jai Raj Nair
Professor – IT / System
Prof. Shekar Prabhakar
Associate Professor – Marketing
Prof. Sudhakar nadkarni
Professor Emeritus-Business Design
Commercials will depend as per the program, no.of days, no.of participants, training need analysis.
CHEQUE/DD
The payment can be made via a Cheque or DD in the favour of Prin. L.N. WELINGKAR INSTITUTE OF MANAGEMENT DEVELOPMENT AND RESEARCH.
Eazypay payment details
Ø Go to the portal https://eazypay.icicibank.com.
Ø Enter the mobile number registered with Welingkar.
Ø Enter the One-Time Password received on your mobile and click on 'Submit'.
Ø Find your bill/invoice.
Ø Tick the 'I agree and Accept Button' and then click on the 'Pay now' button.
Batch dates: Coming Soon
Application process: Please click on the Application form button, fill in your complete details and press submit.