Leadership Development Program
Enroll Now
Do you face leadership challenges ?
Leadership Development Program (3 Days)
The Leadership Development Program offered by Weschool is one of the most effective leadership development courses in Bengaluru. It offers Senior Executives, HRs and Management Consultants adequate skills and competence needed to effectively bridge, manage and motivate employees from various departments.
What is leadership?
Leadership refers to the aspect wherein an individual has the accurate set of Leadership and Management Development skills that are required to lead a team towards success. Traditionally, all team leaders are used to only managing their subordinates and not providing them with essential guidance and expertise. But, great leaders often set realistic expectations for themselves and their leadership styles are different from managers. In their initial days on the job, they resist the temptation to jump into execution mode. Instead, they study the budgets and plans and engage with board members, employees and customers to understand their expectations. Another breed of leaders are known as 'Superbosses'. As the term suggests, 'superbosses' are bosses who go beyond exceptional. These individuals believe in the growth and upliftment of their employees. They think of the collective good rather than their own individual self. A superboss is one who displays charismatic leadership values and constantly motivates and mentors their employees. Superbosses are dynamic team leaders who share key personality traits such as confidence, competitive edge and out of the box thinking abilities, along with the ability to take key decisions.
Good leaders not only focus on their own growth, but they also nurture potential leaders within their team by providing them with on-ground experience, adding new responsibilities, monitoring progress and providing adequate feedback that will allow them to become great leaders, too.
In a study conducted by Harvard, it was found that most of the successful CEOs in the world have a few characteristics in common. These are:
Decision-making with speed and conviction
It was also found that the successful leaders of the organization took calculated risks, valued an employee's time and also gave a high priority to the well-being of the employees. The study was conducted over a period of 10 years and many reputed CEOs were a part of it as well. When a manager is not trained or hasn't undergone a professional training course that helps them build leadership qualities, they tend to not understand the value of employee satisfaction and other factors that tamper the growth and reputation of the organization. To eradicate this important issue in the corporate world, WeSchool has launched the Leadership Development Program. This program provides junior leaders to improve their skillset and senior leaders a chance to reflect on theirs. The program has been meticulously prepared keeping in mind the needs of the corporate world, their processes, and goals. Our reputed faculty will leave no stone unturned in coaching each participant accurately. There are multiple benefits for enrolling to this program.
Day 1 | Customer Orientation
The leadership training program helps participants to keep internal and/or external customers in mind at all times and proactively strive to address customer concerns and needs. It will assist the participants to achieve their work goals via application of their own skills and knowledge, while striving to provide consistent customer satisfaction.
Day 2 | Result Orientation
The program focuses on desired results, and sets and achieves challenging goals. It will help the participants to follow an outcome driven approach that will reflect a true partnership with the business. A strong bias towards accountability, action and execution will ensure that every opportunity is maximized.
Day 3 | People Orientation
The program helps participants to understand various leadership traits such as inter-personal skills, Emotional Intelligence, and Essence of Leadership. It focuses on building teams that are high on performance, business, communication and innovation. Leadership Development Program also allows leaders to self-introspect and make positive changes that will benefit not only themselves, but also the organization.
Day 4 | Analysis and Decision Making
The program helps participants to identify problems and use logic, judgement and data, to evaluate alternatives and recommend solutions, to achieve the desired organizational goal and outcome. The participants are motivated to make the right decisions at the right time by integrating real-world experience and classroom learning.
Day 5 | Strategic Thinking and Business Acumen
The program allows leaders to think critically and strategically, by allowing them to understand and choose the right path for business growth. It allows leaders to test various leadership styles and achieve essential business acumen to increase profitability. The program effectively nurtures participants for strategy development and implementation.
Day 6 | EBITDA Improvement and Certification- closes at 12 Noon
EBITDA is the most important Key Benefit Motive for any profit oriented business. The program will help the participants to identify the category of the problem (i.e Quality, Time and Efficiency), improve the process and implementation of the new process in their respective work area.
The entire 16 months journey has completely transformed our people. The Convocation Ceremony was the icing on the cake and our folks appreciated it. Most importantly our employees were very happy. We need to continue the program.
VP Telecom & Manufacturing and DC Head Pune, Infosys BPO
I would sincerely thank you all for a wonderful session, and our 1st association with WeSchool has been wonderful. I am sure participants have learnt a lot from this. I have personally enjoyed every bit of it.
General Manager, Radha Regent
The GLP-2 Program was another success and my hearty congratulations and thanks to you and your wonderful team, for such a lovely experience. It will interest you to know, that since returning, we have already had confirmation from the Australian Department of Employment that they would like to send couple of Participants to the 2017 GLP India. Here's to a successful 2017!
MD & CEO, Yellow Edge, Australia
We have been associated with WeSchool for the last couple of years and its very heartening to see this association grow rich every year. We started the Management Programs for the Biocon executives, with an objective of nurturing our star performers and to groom them into future leaders. We strongly believe that 80% of our senior leadership should be from within the organisation and I am very pleased to see that 45% of the last batch of FCM students has got promoted to Managerial roles. I am really thankful to WeSchool team for this transformation. It's a great motivation for the future batches
Mr. Ravi Limaye President
President and Chief Marketing Officer, Biocon
Prof. Dr. Uday Salunkhe
Group Director, WeSchool Eisenhower Fellow
Dr. Anil Rao Paila​
Senior Dean & Director, Bangalore
Prof. Dr. Madhavi Lokhande
Dean – Bengaluru Campus
Dr. PavanSoni
PhD from IIM Bangalore
Prof. A K Narasimha Prasad
Head, MDC- Executive Education
Prof. Dr. Anil M Naik
Professor Emritus- Welingkar Research Centre
Jyoti Joshi Pant
Assistant Professor – HR
Prof. Dr. S T Gondhalekar
Dean – Operations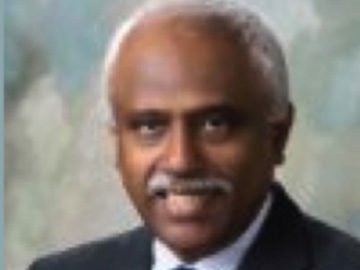 Prof. Vijayan Pankajakshan
Dean – HR Academics and Research & Industry Interface WeSchool, Mumbai
The fee for the program is INR 82,000 + GST.
Package is inclusive of tuition fee, course material, Certification, library access, participant Manual KIT, lunch & high tea. For outstation participants, we have complementary accommodation at our hostel.
INR 64,000 + GST (Non-Residential)
CHEQUE/DD
The payment can be made via a Cheque or DD in the favour of Prin. L.N. WELINGKAR INSTITUTE OF MANAGEMENT DEVELOPMENT AND RESEARCH.
Eazypay payment details
Ø Go to the portal https://eazypay.icicibank.com.
Ø Enter the mobile number registered with Welingkar.
Ø Enter the One-Time Password received on your mobile and click on 'Submit'.
Ø Find your bill/invoice.
Ø Tick the 'I agree and Accept Button' and then click on the 'Pay now' button.
Batch dates: Coming Soon
Application process: Please click on the Application form button, fill in your complete details and press submit.