Executive Leadership Development Program
Enroll Now
Learn the art of Leadership
Executive Leadership Development Program (3 Days)
The Executive Leadership Program equips the participants with decisive skills that are essential to lead their organization through crucial times. These skills include strategic thinking, strategy development and implementation. The basis of the program is to enable leaders to identify problems in advance, evaluate alternative solutions, and achieve the desired goal based on the optimal solution. This program is ideal for individuals who aspire to reach Senior Management and Leadership positions. The various elements included in the program combines updated Management Thinking approaches and real-world applications which aids leaders in leading the company efficiently. It is a known matter that the real world is not a bed of roses. Leaders have to face and overcome adversities on a daily basis. The Executive Leadership Program ensures that the participants undergo such real-life scenarios during the program that enable them to take difficult decisions in their organization.
Day 1 | Result Orientation
The program focuses on desired results and sets and achieves challenging goals. It will help the participants to follow an outcome driven approach that will reflect a true partnership with the business. A strong bias towards accountability, action and execution will ensure that every opportunity is maximized.
Day 2| People Orientation
The program helps participants to understand interpersonal skills, Emotional Intelligence and Essence of Leadership. It focuses on building teams that are high on performance, business, communication and innovation. The Program also allows leaders to selfintrospect and make positive changes that will benefit not only themselves, but also the organization.
Day 3 | Strategic Thinking and Business Acumen
The program allows leaders to think critically and strategically by allowing them to understand and choose the right path for business growth. It allows leaders to achieve essential business acumen to increase profitability. The program effectively nurtures participants for strategy development and implementation.
The entire 16 months journey has completely transformed our people. The Convocation Ceremony was the icing on the cake and our folks appreciated it. Most importantly our employees were very happy. We need to continue the program.
VP Telecom & Manufacturing and DC Head Pune, Infosys BPO
I would sincerely thank you all for a wonderful session, and our 1st association with WeSchool has been wonderful. I am sure participants have learnt a lot from this. I have personally enjoyed every bit of it.
General Manager, Radha Regent
The GLP-2 Program was another success and my hearty congratulations and thanks to you and your wonderful team, for such a lovely experience. It will interest you to know, that since returning, we have already had confirmation from the Australian Department of Employment that they would like to send couple of Participants to the 2017 GLP India. Here's to a successful 2017!
MD & CEO, Yellow Edge, Australia
We have been associated with WeSchool for the last couple of years and its very heartening to see this association grow rich every year. We started the Management Programs for the Biocon executives, with an objective of nurturing our star performers and to groom them into future leaders. We strongly believe that 80% of our senior leadership should be from within the organisation and I am very pleased to see that 45% of the last batch of FCM students has got promoted to Managerial roles. I am really thankful to WeSchool team for this transformation. It's a great motivation for the future batches
Mr. Ravi Limaye President
President and Chief Marketing Officer, Biocon
Prof. Dr. Uday Salunkhe
Group Director, WeSchool Eisenhower Fellow
Dr. Anil Rao Paila​
Senior Dean & Director, Bangalore
Prof. Dr. Madhavi Lokhande
Dean – Bengaluru Campus
Dr. PavanSoni
PhD from IIM Bangalore
Prof. Dr. Anil M Naik
Professor Emritus- Welingkar Research Centre
Prof. Dr. S T Gondhalekar
Dean – Operations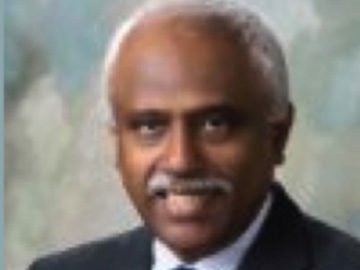 Prof. Vijayan Pankajakshan
Dean – HR Academics and Research & Industry Interface WeSchool, Mumbai
Jyoti Joshi Pant
Assistant Professor – HR
Prof. A K Narasimha Prasad
Head, MDC- Executive Education
The fee for the program is INR 37,000 + GST. Early Bird offer INR 32,500 + GST.
Note : The program can be customized to be conducted at the client's location.
(Package is inclusive of tuition fee, course material, Certification, library access, participant Manual KIT, lunch & high tea. For outstation participants, we have complementary accommodation at our hostel.)
CHEQUE/DD
The payment can be made via a Cheque or DD in the favour of Prin. L.N. WELINGKAR INSTITUTE OF MANAGEMENT DEVELOPMENT AND RESEARCH.
Eazypay payment details
Ø Go to the portal https://eazypay.icicibank.com.
Ø Enter the mobile number registered with Welingkar.
Ø Enter the One-Time Password received on your mobile and click on 'Submit'.
Ø Find your bill/invoice.
Ø Tick the 'I agree and Accept Button' and then click on the 'Pay now' button.
Batch dates: Coming Soon
Application process: Please click on the Application form button, fill in your complete details and press submit.